Weight Truck Scale Edmonton is a very useful tool that helps to know exactly how much a truck weighs in very accurate ways. Our truck scales are engineered and designed to withstand the heaviest of trucks that have materials required for stock piling. No matter what the weight or load of the truck may be, these scales will give the most dependable measurements that go a long way to ensure the efficiency of the stock piling. Our truck scales are designed out of materials that are robust and durable. They could be made out of concrete or steel, pit mounted or surface mounted, and adheres to the highest quality and performance standards of the world.
Our Weight Truck Scale Edmonton enables trucks to be weighed before they go for stock piling and after they are stockpiled. Even if trucks are overweight with the load, the scales are strong enough to support and withstand the pressure. It is important for trucks to get weighed before and after stockpiling due to the government restrictions on the amount or weight of material that can be hauled by trucks on the highways. This could depend on the weight per axle or even weight per vehicle. In order to keep within the right side of the law, it is in the interest of truck owners to get their trucks weighed on the scale after stockpiling. This ensures that the trucks are not over the stipulated weight by the government.
Following the government regulations are now easily done with Weight Truck Scale Edmonton. There are also significant benefits for private owners of quarries and other sites where trucks are filled for stockpiling. The sooner a truck is loaded, weighed, and ticketed out of the truck scale, the better it is for customers who are saving on time and money. But the more time the truck waits to get loaded and weighed at the truck scale, the more time and money is wasted for the customer, leading to delay in projects.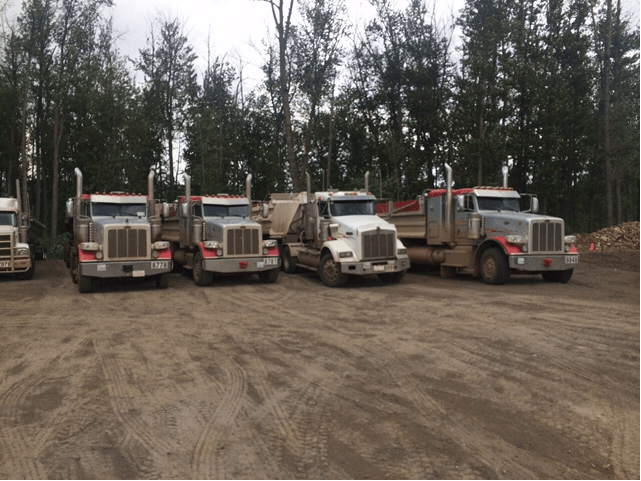 That is why we at Jay Sidhu Transports Pvt. Ltd. have designed a state-of-the-art weight scale that will have trucks weighed and out of the site in a very short duration of time. This reduces the loading cycle and maximizes the profits of customers who need to get their materials on time. Newer scales also have the latest technology features that further help to save time and money for customers.