Gravel is an important product that is heavily and commonly used in the construction industry. It is used in the construction of roads all over the world. It is also used as an aggregate of concrete in the construction industry. It is also used in residential and commercial projects to increase the aesthetic appeal of landscaped gardens by the use of gravel in pathways and winding walkways, etc. There are many types of gravel used for different purposes, and for all of them, Gravel Loading Services are needed to get them from point A to point B.
It is for this reason that Gravel Loading Services Edmonton makes such a difference to the construction industry, whether it is for the construction of roads, buildings, or walkways, etc. It is important that the entire load of gravel reaches its destination at the right time and at cost effective rates. Any delay in getting the gravel to the point of construction can result in great loss of time and money which can delay the project even more.
Jay Sidhu Transport Pvt. Ltd., understands how important it is for Gravel Loading Services to be on time within project deadlines and of course, within the budgetary limitations as well. That is why we leave no stone unturned to ensure that our clients get the gravel they need, when they need it, and as per their budgets. We have a wide range of equipment, vehicles, and staff that make this possible.
Our team of professionals is managed from top to bottom by experienced people who have expertise in logistics and in Gravel Loading Services Edmonton. No matter what the road conditions or weather conditions, our team ensures that loading takes place effectively and quickly at all times. We have both front loaders and excavators among our equipment to ensure that the gravel is loaded professionally and effortlessly.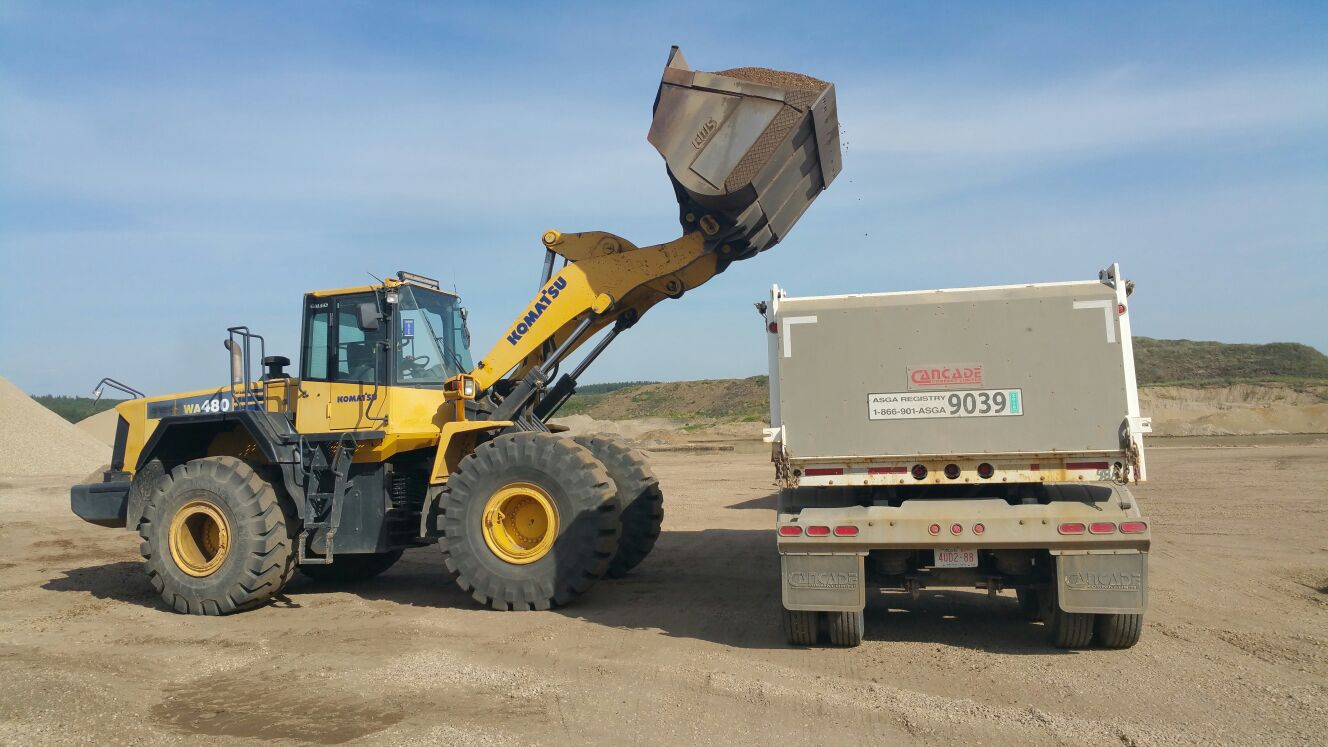 We can scale up our operations on demand, so no matter what the size of the load may be, we have the resources to manage it at short notice. We also follow all the safety regulations and stipulations to ensure a 100% safe working environment for all. Our GPS enabled vehicles enable smoother tracking and management of services, which results in speedier delivery. With Smartphone's and two-way radios in all our loading vehicles, the entire project is managed very efficiently and professionally, so our clients can be satisfied every time!