Jay Sidhu Transport Ltd
Edmonton, Ab.
Aggregate Hauling
Jay Sidhu Transport Ltd. works within Alberta, Saskatchewan and British Columbia. Every Project we ensure the correct documents, transportation paperwork and regulation details are obtained and available to the Drivers.
With our variety of hauling equipment this enables us to control delivered quantity accurately. We have the ability to increase hauling resources on demand. Our aim every Project is zero to minimal down-time while working within a safe work environment. GPS tracking and newer equipment provides us tracking capabilities that assist in preventative maintenance and smooth deliverance of service. Project and environment specific HSE meetings ensure that open communication channels are established with a mutual understanding of the scope of services that are to be provided as well as client expectations. All units are GPS configured/enabled so the Project Management can keep production in check and assure the highest quality of service is provided. All hauling units are equipped with smart phones and two-way radios.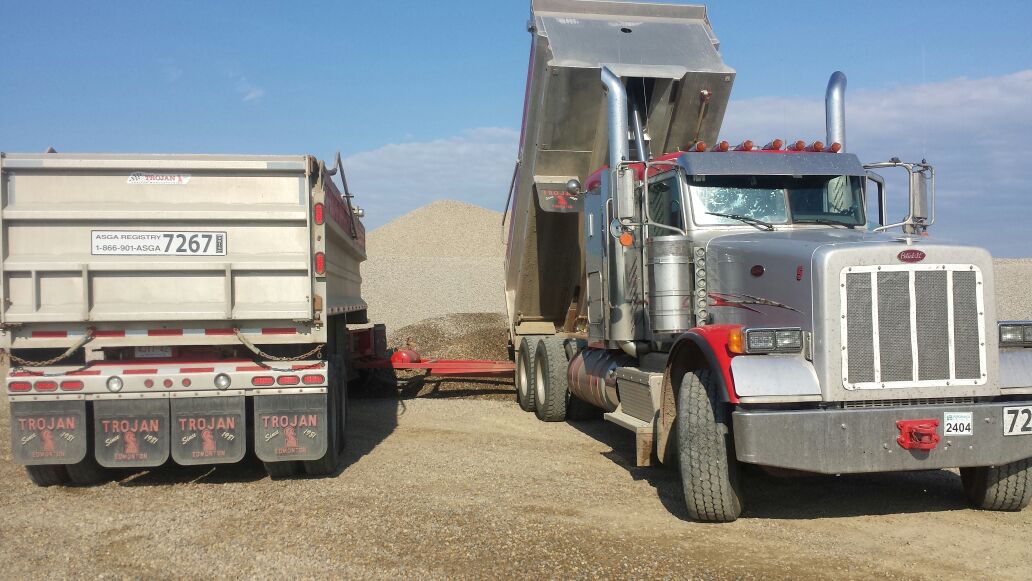 We aim for an incident/accident free project every time. We take pride in our good record.
Our Fleet Includes:-
Super B Side dump
QuadUnit
Tri axle end dump
Tandem